20th December 2021

World Mining Congress 2023 – Key dates and call for abstract
Call for abstracts
We invite you to submit your abstract to secure your role in WMC 2023. Successful presentations will be selected based on their relevance to the Congress theme "Resourcing Tomorrow: Creating Value for Society" and the range of program streams listed below.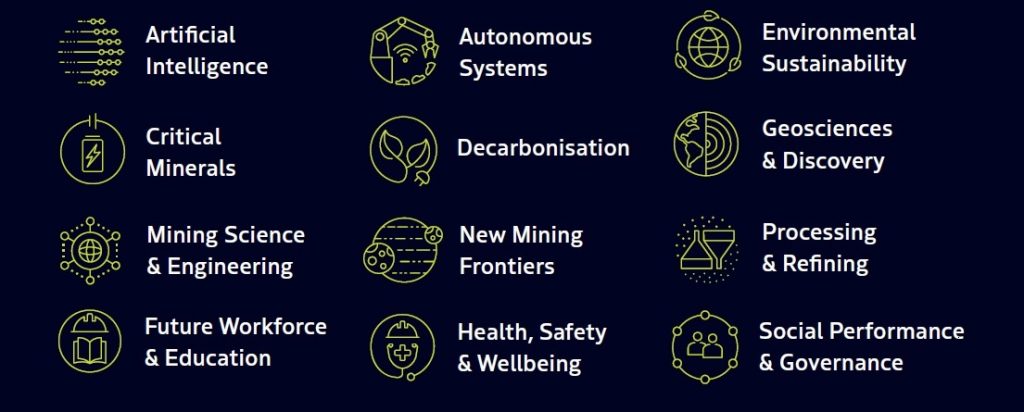 Lock-in and Key Dates
1 March 2022. Abstract submission closes.
26 May 2022. Author notification and request for full paper.
1 July 2022. Preliminary program launch.
26 August 2022.Paper submission closes.
1 October 2022. Final program launch.
26 May 2022. Early bird registration opens.
1 September 2022. Speaker registration closes.
1 March 2023. Author notification paper approval.
26 March 2023. Early bird registration closes.
26-29 June 2023. World Mining Congress.
WMC 2023 webpage
To submit your abstract visit the Call for Abstracts page for full information and submission details on the WMC 2023 official website
Regular updates
To ensure you and your networks are able to receive regular updates on the Congress – such as Call for Abstracts submission updates, Registration opening, and Congress Program – we encourage everyone to Register Interest on the WMC 2023 website via the following link, click here to Register Interest.
Next IOC Meeting
IOC / WMC Meeting
2022
10-17 July 2022 Ulaanbaatar, Mongolia.
Learn more
103rd
Next WMC Congress
World Mining Congress
2023
World Mining Congress will be organized on the 26-29th June 2023 in Brisbane, Australia.
Watch our teaser video.
Learn more
104th